$10,000 Summer Spending Spree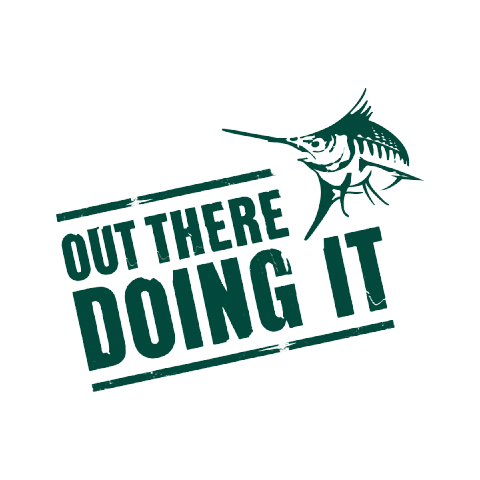 BUY ANYTHING IN STORE AND GO IN THE DRAW TO WIN DAILY PRIZES
AND the main chance for the $10,000 SHOPPING SPREE AT HUNTING & FISHING NEW ZEALAND
PROMOTION TERMS & CONDITIONS
This competition runs from the Monday 1st November 2018, release date of the Hunting & Fishing New Zealand Summer Catalogue, until 31st December 2018.
To qualify for an entry into the competition you are required to:
Register the following information correctly through the I-PAD competition entry platforms located at every one of 37 Hunting & Fishing New Zealand stores

Name
Email address
Postal address
Mobile number
NB While advertising /posters ENCOURAGE entrants to buy something, this does not stop anyone from entering instore whether they buy or not
Daily prizes will be drawn from new entrants to the national database each week (15 per week to the value of $100 retail). These will be drawn on the Monday morning of each week following and feature on our website.
Winners will be contacted by a central representative of Hunting & Fishing Head Office and thereafter, will be sent a $100 gift card
The Grand prize for a $10,000 shopping spree will be drawn and announced on a date yet to be confirmed.
All of the prizes are valued at full retail product price. No prizes can be exchanged for cash, gift cards or exchanged after prizes have been selected.
All prize redemptions will need to be completed by 31 March 2019.
Prize products selected will be subject to availability and must be redeemed from the store where the purchase receipt was obtained for the competition entry.
Prize selections may be arranged through the winning entrants store through reference to the Hunting & Fishing New Zealand catalogue or website, however, the conditions aforementioned for prize redemption still apply
The determination of prize winners, as identified by Hunting & Fishing New Zealand will be final with no correspondence entered into.
By entering the competition, winners consent to being photographed and videoed, whereby each winners name, image and participation in prize experiences may or will be featured and various media for publicity purposes without restriction or payment expectations being placed on Hunting & Fishing New Zealand to do so. Winners also consent to being signed up to recieve both printed brochures and email newsletters until requested to be removed.
The decisions of Hunting & Fishing New Zealand in all matters shall be final and binding and no correspondence will be entered into.
Liaison on prize collection will be with Hunting & Fishing New Zealand or their nominated representative.
Hunting & Fishing New Zealand is not liable for any manufacturers warranty on the prizes provided.
Winners cannot claim firearms or ammunition where regulatory requirements apply.
The winners enter the competition and take the prizes entirely at his/her own risk and indemnifies Hunting & Fishing New Zealand in respect of any claim for any accident, injury, property damage or loss of life that may occur in connection with the prize. The winner is responsible for all insurance, tax or other costs that may be associated with the prize.
**To the fullest extent permitted by law, Hunting & Fishing New Zealand will not be liable for any loss or damage whatsoever (included but not limited to direct or consequential loss) for personal injury as a result of promotion entry or winning promotion prizes.
**Hunting & Fishing New Zealand accepts no responsibility or liability whatsoever, for any unlawful or accidental event that arises in relation to this competition directly or indirectly
The Competition is a Sales Promotion Scheme under the Gambling Act 2003.
Competition is open to New Zealand residents only
Competition is not open to employees of Hunting & Fishing New Zealand and their subsidiaries, their immediate family members or companies associated with this company and its promotion.
No responsibility will be taken for lost, late or misdirected entries.
By submitting an entry, you accept these terms and conditions.
PLUS
10 WEEKLY DRAWS TO THE VALUE OF $1,000 exclusively at Hunting & Fishing NZ
FOR SHIMANO FISHING GEAR OF YOUR CHOICE
It's all part of the LAST MAN STANDING PROMOTION
You could also win a BOAT worth $55,000
Or AN EXPERIENCE 5 days fishing in Mexico
10 finalists GO FISHING AT THE OFFSHORE ADVENTURES LODGE with Tony Orton
Buy and win any Shimano product worth $20 or more at your local Hunting & Fishing New Zealand store and you'll get a scratch card which will reveal a unique a promo code
Register your promo code together with a photo of your receipt at www.shimanolms.co.nz for your chance of winning in the weekly prize draw
Terms and conditions at www.shimanolms.co.nz
Entrants will be drawn from a weekly grouping of weekly Hunting and Fishing store entries, and notified via the Hunting & Fishing NZ Facebook page on the Tuesday following the week of entry from 1 November to 20 December 2018