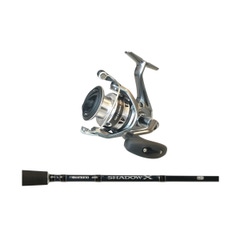 Shimano Sedona 2500 / Shadow X 822 2-6kg
The Shimano HD Sedona reel is exclusive to Hunting & Fishing and a great spin reel for softbait and lure fishing. The Shadow X range features purpose built blanks and price-conscious componentry to provide an unrivalled balance between price and performance.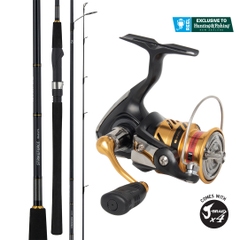 Daiwa Crossfire LT 2500 Reel / Strikeforce 862LFS
Proving that gold medal performance doesn't have to cost the world the Crossfire LT 4BS spin reel will have you on the path angling glory. Impressive performance at a truly affordable price. The Strikeforce is the range for the angler that is looking to save, but not wanting to sacrifice on quality.
You've viewed 2 of 2 results