Bergara + Leupold: The Real Deal
With a history in precision barrel manufacture for some of the US and Europe's top tier rifle manufacturers, Bergara's evolution into its own family of rifles was initially to showcase the quality of its barrels. Their rifle manufacture started with a small custom shop operated by a tight team of craftsmen hand-picked from around the world. The technologically advanced barrel manufacturing techniques, state of the art machinery, unwavering commitment to quality, and execution by a passionate and committed team, is the foundation to their success story. Bergara recognizes talent and has headhunted key designers, engineers and others who can add value to their operation. And now there is a NZ connection on that team, Joe Edlington of JE Wilds YouTube fame.
To the multi-millions of outdoor enthusiasts from all over the world who eagerly hang out for any episode Joe produces, Joe needs no introduction. But for others keen to get a hunting fix through the eyes and adventures of charismatic, energized young hunters like Joe and his mates, simply jump on YouTube and search 'JE Wilds Hunting'. It's raw, it's real, you'll experience the highs and lows in breathtaking, magnificent country, and along the way you'll learn tips that only time on the hill can offer. He may be young, but in hunting years, he's very experienced.
Growing up in Northland, once he was old enough, deer hunting meant arranging trips to the central North Island forest parks each school holiday. He discovered even at school age that he loved to introduce others to hunting and the wild country. That passion to share the joys of hunting led to a career in the guiding industry where he established himself as a popular and successful guide, fit and bush savvy, up to share in the dreams and aspirations of the keenest international hunters visiting NZ. That's also where he got into videoing the hunts. Covid virtually shut down the guiding profession, but the upside of this for Joe, was that he was free to hunt for himself, and by taking his camera along he could share the adventure. He produces all his episodes to make you feel as if you are right there with Joe and his team. A raw behind the scenes approach, which is as real as it gets in any production.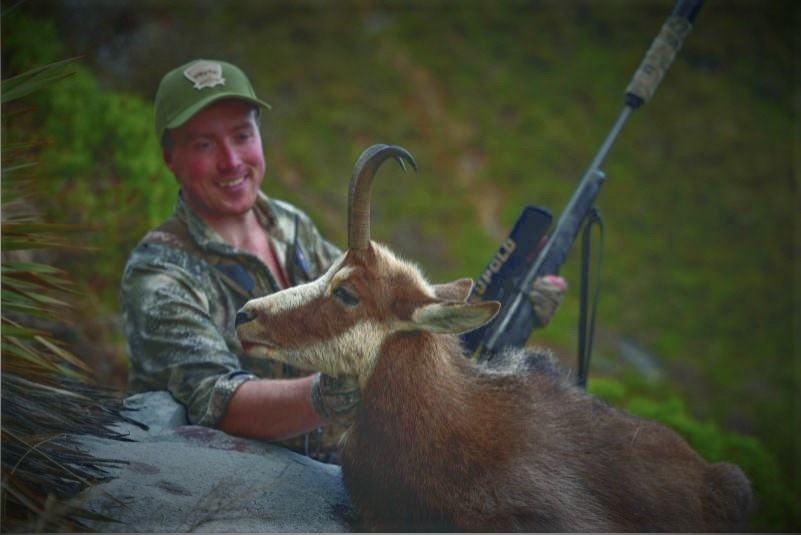 Joe Edlington of JE Wilds Content Creation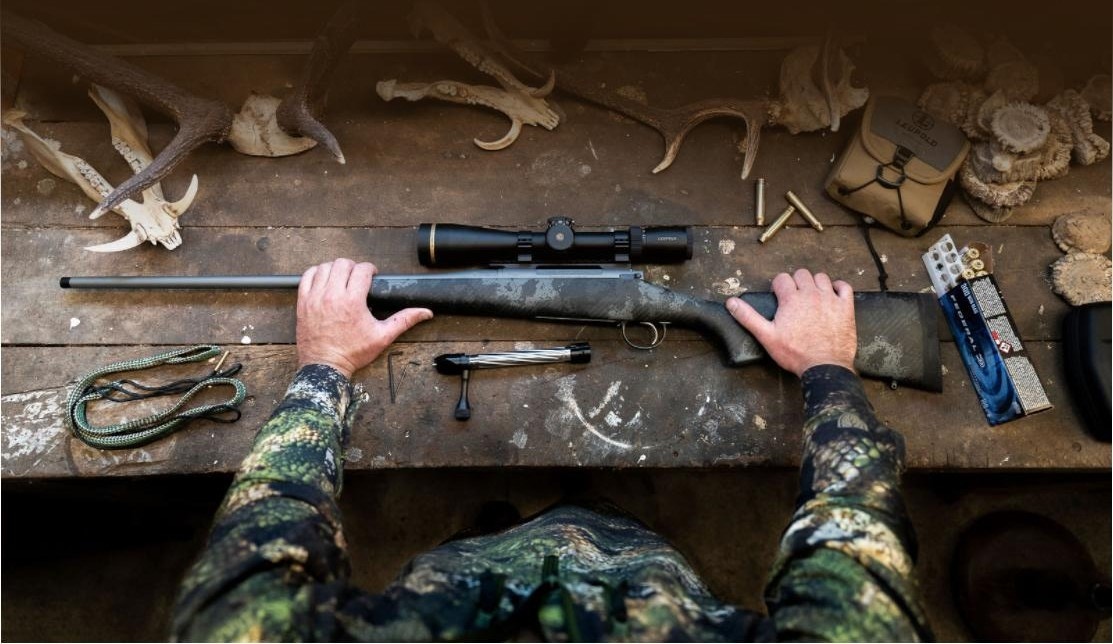 Here at Hunting & Fishing, we are proud to team up with JE Wilds on these virtual hunting adventures. His popularity did not go unnoticed on the other side of the world either. They were talking about him as far away as Bergara in Spain. Young, successful, enthusiastic, charismatic and self-motivated are the qualities Bergara believed that matched their own ethos. Bergara welcomed Joe onto their official ambassador team, he now represents us down here in New Zealand.
When you see Joe sneaking in on a red stag, or lining up a bull tahr, the rifle now in his hands is a Bergara. He chose the Mountain Pro 2.0 for its lightness and rugged durability. With weight shedding design such as the fluted bolt, it's just 2.8kg (2.9 on Magnums), making it easy to carry, critical when you're loaded with camera gear plus essentials. Joe camps out on extended hunts and gets into gnarly situations so the ability to take the odd knock, be weatherproof and all the while retain accuracy could not be compromised. Sorted! The Mountain Pro's camo stock is AG Composite 100% carbon fiber, with the barrel and action being finished in tactical grey cerakote! While the accuracy of the barrel is well proven and in fact what the rest of the rifle is built around, trigger let-off will determine how well the shot is placed, so the 'Frictionless Release Technology' in the 'Trigger Tech' trigger has enabled Joe to pull off some awesome shots from very compromised positions. If you're wondering about his scope choice, it's a Leupold VX5 3-15x44, a perfect match.
Joe has top shelf kit, but hunters with tighter budgets can also gear up with Bergara and Leupold technology. A great combo deal available at Hunting & Fishing New Zealand this roar features the new Bergara Hunter B14 Extreme. It has a threaded stainless barrel and synthetic stock, is scoped with a Leupold VX Freedom 3-9x40, and comes complete with a DPT Suppressor. See the advert opposite for a $350 saving. Rifle brand choice will generally be based on trust.
Time in the hills is precious, and that shot of a lifetime doesn't want to haunt you as that miss of a lifetime!
By Andy Tannock
Hunting & Fishing New Zealand, Founder